We specialise in designing and creating polished concrete floors for commercial and high end residential premises of the highest quality in and around Perth.
Read on for an overview of our services or visit the portfolio page for more visuals.
Contact us and we will guide you through your options to create the perfect solution for your project and budget.
External Honed Concrete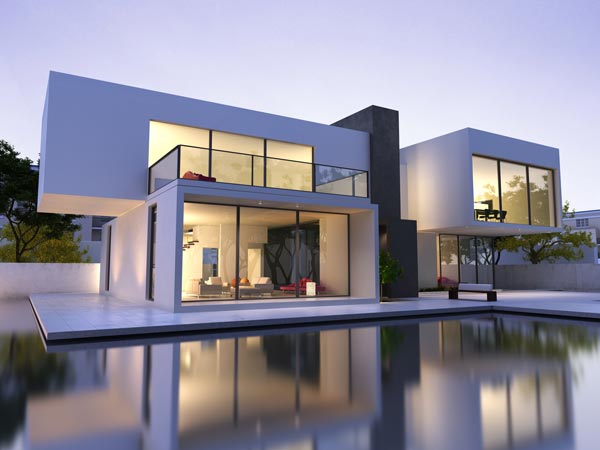 External honed concrete is the grinding of an exterior concrete surface using diamond tooling.
Honed concrete achieves a flat, smooth finish making it an ideal choice for:
pool surroundings
patios
driveways
outdoor entertaining areas
and many more.
To achieve such a finish, the existing concrete is mechanically ground until the desired level of stone/aggregate (either full exposure or hit and miss) is reached. We then hone the concrete to a suitable grit and apply a sealer to protect the surface.
Non-slip options
We offer several top coat sealing options. For example, we can apply a surface coating containing a non-slip additive. This will sit on the surface of the concrete so the non-slip additive can provide the correct amount of adhesion.
Internal Grind and Seal
Grind and Seal is a cost effective method to polish concrete floors. We grind back the top layer of concrete to show as little or as much stone as you desire.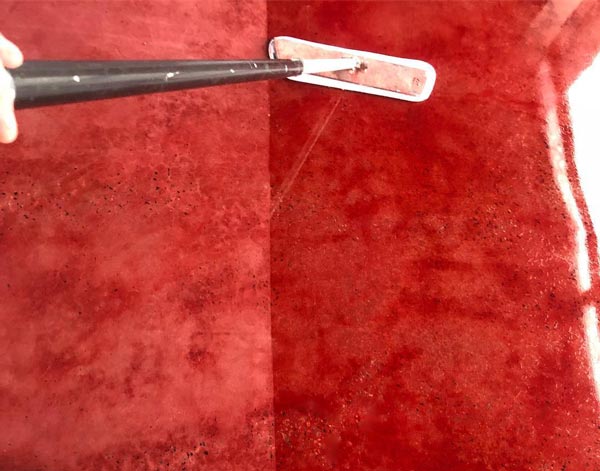 There are three levels of stone exposure:
nil exposure
minimal exposure (1-2 mm)
full exposure ( 4-5 mm).
After the initial grinding we will use finer diamonds to remove visible scratching and get a flat surface ready for grouting. At this point we can also dye the concrete if you want to change the colour of your floor.
After finely polishing, we will grout your floor to fill all cracks and pin holes (around 80% of the holes can be filled successfully). This results in a super smooth glass like surface.
As the final step, we will seal the concrete with a surface penetrating clear coat sealer to give your floor its shiny appearance and protect it from staining.
Grind and seal concreting is suitable for both residential and commercial purposes.
Indoor applications are ideal, but we can also provide outdoor installations.
Industrial / Commercial Polished Concrete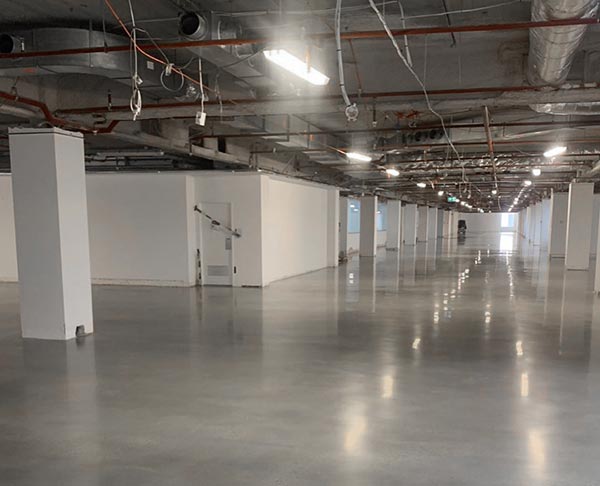 Do you want to refresh the appeal of your retail space or improve the maintainability and function of your industrial flooring?
Industrial polished concrete flooring is your ideal surface.
Our modern concrete polishing techniques enable you to choose the ideal look and function for your floor's usage.
Polished concrete floors combine the hardness of concrete and the timeless look of tiles. It is as practical as it is visually stunning.
This the perfect floor surface for your commercial and industrial spaces, including:
Factory Floors
Distribution Centres
Warehouses
Industrial Sheds
Commercial retail spaces
School common areas
Customer or patient lobbies
Churches and other community spaces
Coffee shops and other retail areas with an "industrial" feel
Talk to us as early as possible in your building project, so we can assist you in choosing the best type of polished concrete flooring and schedule the ideal installation time.
Mechanically Polished Concrete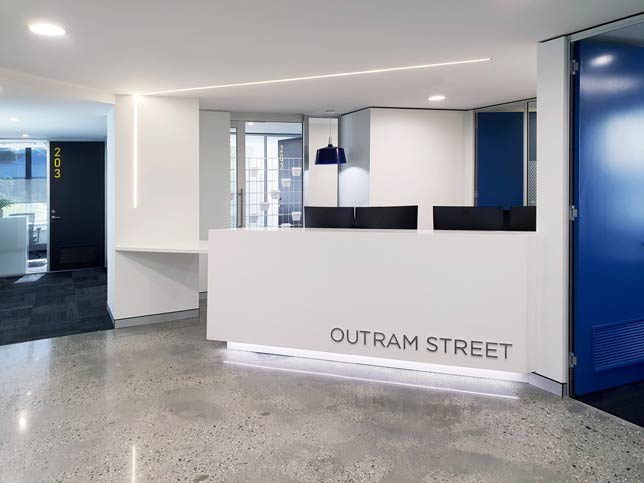 Mechanically polished concrete involves a lot more steps than a 'grind and seal' resulting in a more durable, smoother and easy to maintain floor which offers a wide variety of options and finishes (matt,
satin and high gloss).
With all the options below we grout the floor in order to fill any of the remaining pin holes/cracks in the concrete.
Polished Concrete Finishing Options:
Full stone exposure – To accomplish full stone exposure, we grind over the concrete floor until all the stones exposed. Once this is reached, we grind the floor to remove scratches then we begin the polishing stage. Read below to learn more.
Salt and pepper (hit and miss) – to achieve the salt and pepper look we grind until we reveal only parts of the stone/aggregate, once we are happy with the amount of stones exposed, we proceed to the polishing stage. Read below to learn more.
Surface polish (minimum/no stones) – in order to get a surface polish it is best when the concrete is poured to suit this type of finish, the concreters need to pour your concrete completely flat. This being because we do not 'grind' the concrete but go straight to the polishing stage in order to prevent the exposure of stone.
Benefits of Using Polished Concrete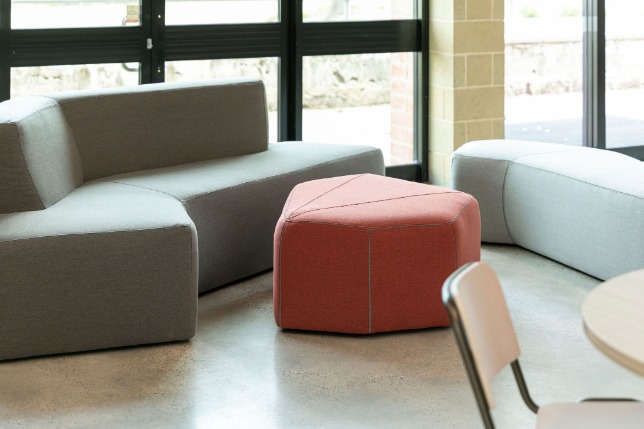 Polished concrete offers several advantages not usually seen in most other flooring options. For instance, the material provides the same strength and durability as natural stone but at a fraction of the price. It's also versatile and workable enough to be used in different designs.
The following are some of the benefits of using polished concrete floors:
Highly durable
Cost-effective
Easy to maintain
Stain-resistant
Invulnerable to mold and moisture damage
No efflorescence (concrete dust) build up
Less slippery
Versatile
Highly reflective
Environmentally friendly