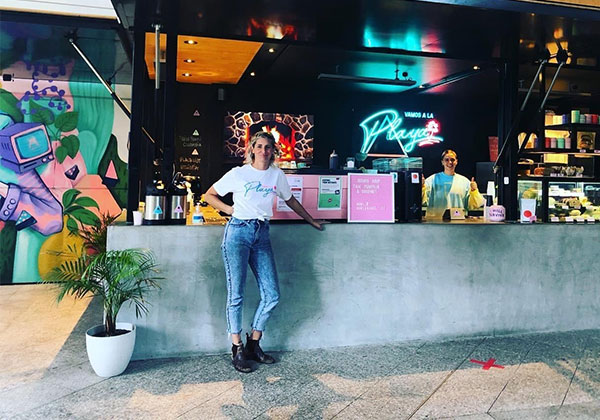 Bring the artisan's touch to your office, facility, or home with an Art of Concrete custom-moulded concrete benchtop.
Gone are the days of hiding away built-in concrete fixtures and surfaces. Today's concrete furniture are as bold, innovative, and stylish as they are durable. They can be the centrepieces of your unique interior design.
And we at Art of Concrete specialise in making these for you.
Glass Fibre Reinforced Concrete
The Art of Concrete team has perfected the art of custom moulding, finishing, and sealing glass fibre reinforced concrete (GFRC). We've done all the rigorous testing. So now we can offer you various designs for polished concrete benchtops and other built-in furniture. We can render any custom piece your imagination can conceive.
No crane required
Natural stone materials can be difficult to work with, especially for larger installations. But size won't matter with Art of Concrete's concrete benchtops. We often pour our concrete in situ. It's an easy alternative to transporting composite stone, marble, granite, or "cast-concrete" benchtops. There are no joints, not even in large sections or complex forms. And because we form each concrete benchtop by hand, we create a polished "one-off" that can't be duplicated anywhere else.
What are the benefits of a concrete benchtop?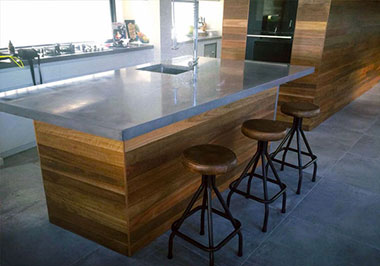 Extra durability
Concrete benchtops can be more expensive than lightweight furniture materials. Because they're heavy, they will require strong, properly reinforced floors or cabinet frames. However, concrete benchtops will last as long as composite stone or granite.
Better personalisation or customisation
We pour the GFRC and form it into any shape and size you desire. We can modify its surface according to your particular design – by stamping, etching, staining, embedding decorative materials, etc. – before polishing or final sealing. It's an opportunity for you to fashion bespoke polished concrete benchtops. Each one will be a statement piece.
Better resistance to heat and damage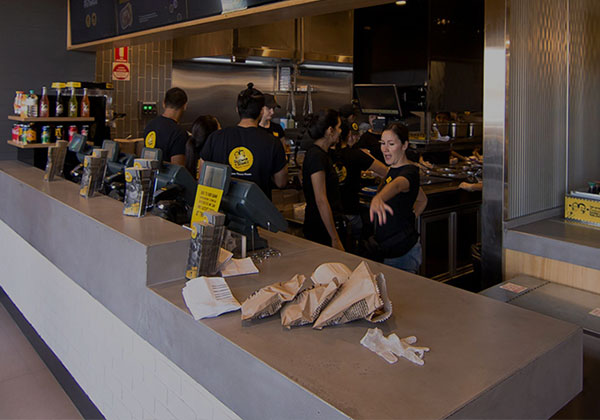 It takes a lot of force or heat to damage concrete. So you get concrete furniture that's less prone to scratching or scorching, compared to other commonly-used benchtop materials (e.g., laminate or tile).   
Extra appeal, extra value
Concrete can still accumulate minor scratches and stains. So concrete furniture will require periodic re-sealing. But with proper care, over time its surface will weather and develop a distinct patina with these minute marks. That adds character and an extra layer of beauty to your space or property. Its resale value will be more irresistible to potential buyers.
Discover what Art of Concrete GFRC furniture and benchtops can add to your design today! To get a quote or to find out how we can help, call us at 0499 776 949 or send us a message.