EXTERNAL HONED CONCRETE
External honed concrete is the grinding of an exterior concrete surface using diamond tooling. Honed concrete achieves a flat, smooth finish making it an ideal choice for pool surroundings, patios, driveways, outdoor entertaining areas and many more.
To achieve such a finish, the existing concrete is mechanically ground until the desired level of stone/aggregate (either full exposure or hit and miss) is reached. We then hone the concrete to a suitable grit and apply a sealer to protect the surface.
We offer a top coat sealing option, for example a surface coating containing a non-slip additive will be applied to the surface (this will sit on the surface of the concrete so the non-slip additive can provide the correct amount of adhesion).
INTERNAL GRIND AND SEAL
It is a cost effective method to polish the concrete floors. The Grind and Seal method is when the concrete is ground back to achieve the desired stone exposure level. There are three levels of stone exposure which are nil exposure- minimal exposure (1-2 mm) – full exposure ( 4-5 mm). Then the floor will be grouted to fill all cracks and pin holes (around 80% of the holes can be filled successfully), after that the concrete is sealed with a surface penetrating clear coat sealer to give the floor the shiny appearance and protect it from staining.
INDUSTRIAL POLISHED CONCRETE (COMMERCIAL)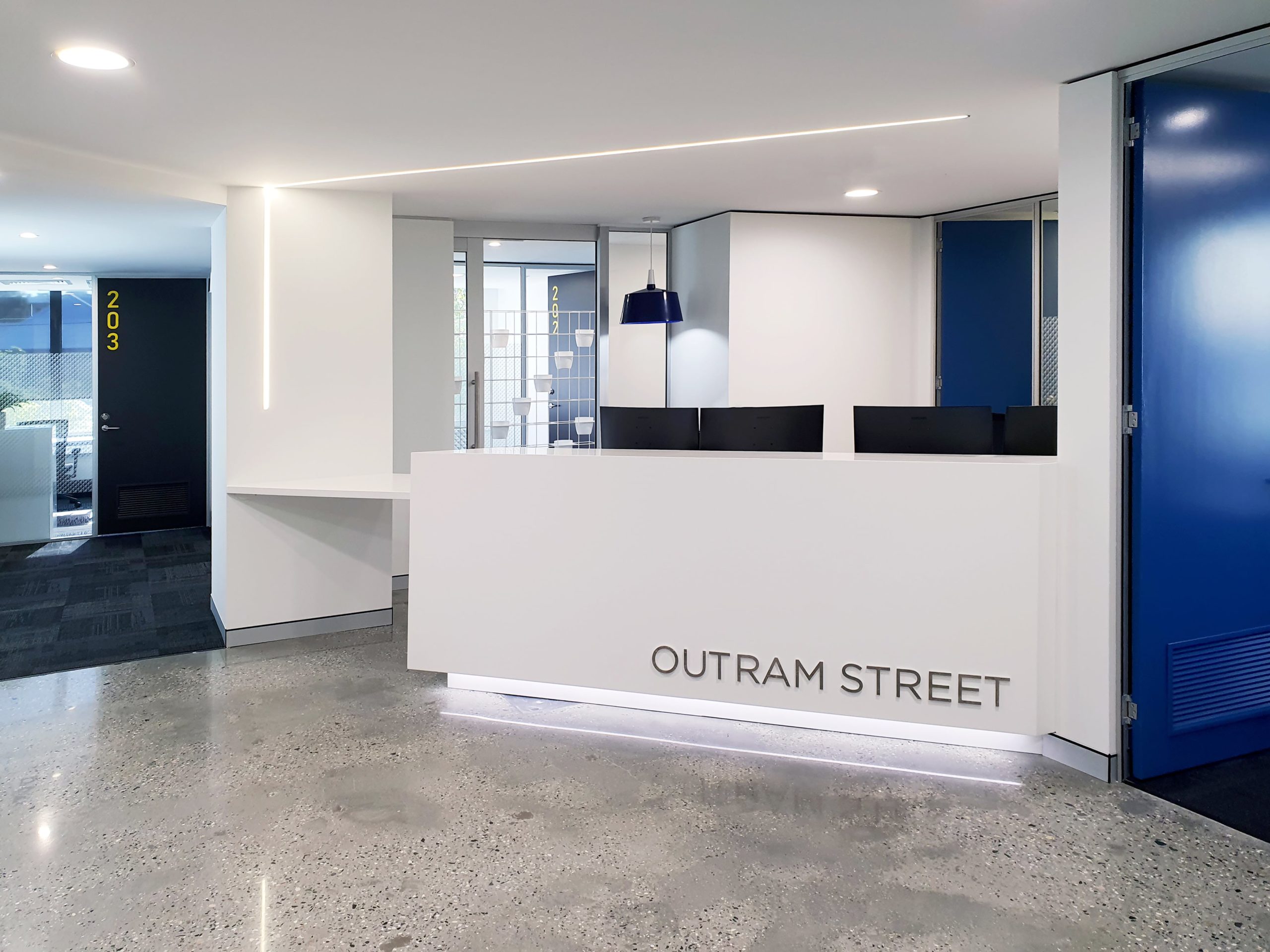 MECHANICALLY POLISHED CONCRETE
Mechanically polished concrete involves a lot more steps than a 'grind and seal' resulting in a more durable, smoother and easy to maintain floor which offers a wide variety of options and finishes (matt,
satin and high gloss).
With all the options below we grout the floor in order to fill any of the remaining pin holes/cracks in the concrete.
Options:
Full stone exposure – To accomplish full stone exposure, we grind over the concrete floor until all the stones exposed. Once this is reached, we grind the floor to remove scratches then we begin the polishing stage. Read below to learn more.
Salt and pepper (hit and miss) – to achieve the salt and pepper look we grind until we reveal only parts of the stone/aggregate, once we are happy with the amount of stones exposed, we proceed to the polishing stage. Read below to learn more.
Surface polish (minimum/no stones) – in order to get a surface polish it is best when the concrete is poured to suit this type of finish, the concreters need to pour your concrete completely flat. This being because we do not 'grind' the concrete but go straight to the polishing stage in order to prevent the exposure of stone.