Glass Fibre Reinforced Concrete
Bring out the artisan finish in your home, office, retail business or factory with an Art of Concrete GFRC polished or natural custom moulded and designed product.
We can offer designs for countertops, custom pieces of furniture or anything your heart could possibly desire. Long gone are the days of covering and hiding your concrete surfaces we, the team at Art of Concrete, can create a piece that will fulfil the desires of any artisan. Through vigorous testing and custom moulding, we have perfected the art of finishing, sealing and moulding – the most amazing concrete dynamic.
In situ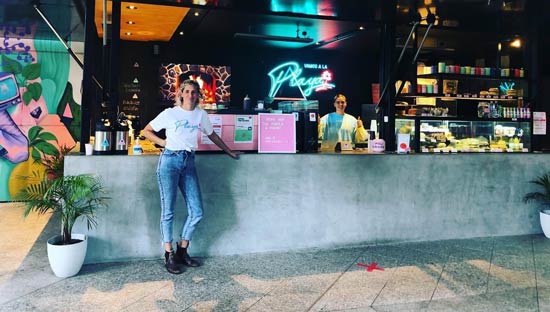 Concrete Bench Tops are poured in situ providing a seamless alternative to composite stone, marble, granite and 'cast -concrete' benchtops. There are no joints where large sections or complex forms are involved and, unlike other stone, where installation can be awkward and expensive, in situ Concrete Bench Tops size doesn't matter.
No crane required…
Each concrete bench top is a hand finished "One-Off" that can be honed and polished.